Internet marketing and social media training is crucial.
We all know how difficult it is to have a business. Never mind all the things that go into running it.
I can't tell you how many times I've talked to business owners about Internet marketing or social media, just to have your eyes glaze over ( kind of the same way that my eyes glaze over when my account talk to me about taxes and accounting).
[viral-traffic-box theme="blue" url="http://executiveedge1.com/blog/if-youre-a-small-or-medium-based-business-this-training-is-crucial-internet-marketing-and-social-media-training/" message="+1 This Content on Google+, Like it on Facebook, or Tweet it on Twitter to View It!" key="5782″][/viral-traffic-box]
I don't want to know everything, but I feel it is important to know the basics, that's why I created this training program, and made the cost so low. You're going to get $1000 in value for only $29.
I'm running SwarmJam  coupon, It's a great company I work with http://www.cityxpress.com/waf.srv/premier/cityguide/deals/auction_ActionProdDet?ONSUCCESS=proddet1.jsp&PRODID=10601237
I hope you'll see this and join me next Thursday and Friday, October 24 and 25th, It's 5 hours of phenomenal training from a company who actually does what it says is going to do for you.
Just Google , Calgary marketing companies, and you'll see were number 1 page 1.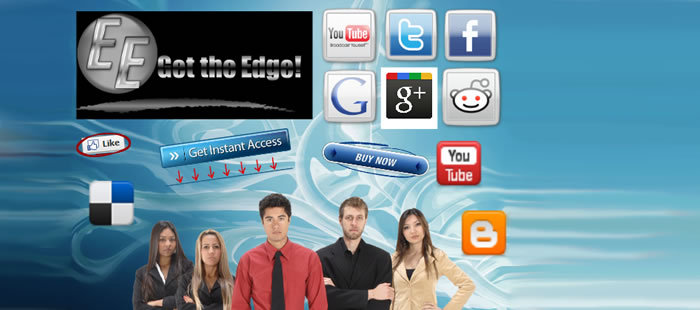 Internet marketing and social media training
The Executive Edge
Online Marketing and Social Media Course Plus Three Bonus Courses
Value
$429.00
Discount
93%
Your Price
$29.00
Featuring:
• What are the key elements of ranking your website on page 1 of Google
• Learn how to increase your business' awareness of all aspects of online marketing and social media in 2013/2014
• 5-hour course that takes place over two days
• Learn the key points to how to make your website outstanding
• How to use LinkedIn and why it's so important (one new trick that will allow you to contact 54,000 people in 10 minutes)
• How to create a Facebook business page
• Why it's so important to have Google plus and how to use it to rank your website on page 1 of Google.
• Why YouTube and video marketing is so important
• The four quadrants of a marketing cycle
• Why it's so important to install WordPress on your host as opposed to using WordPress.com and the rules of blogging or email marketing to create truly great results
• Keyword research – 90% of businesses online miss this one crucial step
• Your instructor is experienced with over 10 years in the industry
• 3 bonus courses are included
Know Before You Buy:
• Course takes place on October 24th and 25th from 9:00am – 11:30 am Pacific time
• Customers must register IN ADVANCE by clicking
HERE
• Bonus products include Backlink Hurricane, SEO Video Warrior and Super Time Management Secrets – For more information on these products click
HERE
• Taxes are extra
• Limited quantities are available
• Must be 18 years of age or older to attend course
• Must have a PC or laptop no older than five years old
• Must have access to a high-speed internet connection
• You should have a general understanding of computers and the internet to take this course
• Expiry Date: Oct 25 2013
Vendor Information:
The Executive Edge
Online Vendor
www.executiveedge1.com/blog/blog
Internet marketing and social media training